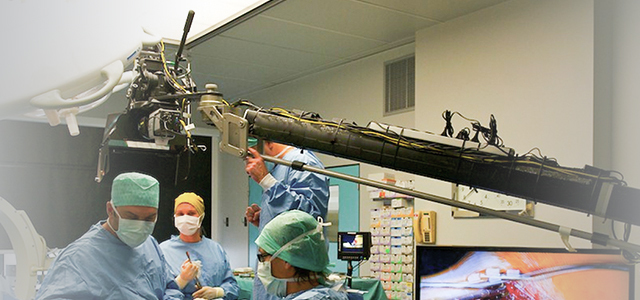 Tailoring TAVR System Design to Patient Characteristics and Needs: One Type Does Not Fit All
With significant expansion of indications for transcatheter aortic valve replacement (TAVR) to include younger and low risk patients, the choice of transcatheter heart valve (THV) system is of paramount importance to ensure better short- and long-term outcomes. The 2 most commonly used THV systems are balloon-expandable (BE-THV) and self-expanding (SE-THV) valves. Most patients referred for TAVR have a suitable anatomy for either THV systems, but there are certain anatomical and clinical characteristics that may favor one system over the other. Comparing TAVR outcomes across devices is therefore challenging, given the potential patient's anatomical considerations and the operator's selection biases. Nevertheless, there has now been a number of studies comparing short- and mid-term outcomes between TAVR with BE-THV and SE-THV, although randomized studies remain sparse.
The CHOICE (A Comparison of Transcatheter Heart Valves in High Risk Patients With Severe Aortic Stenosis) trial is an investigator-initiated randomized clinical trial that compared second-generation BE-THV (SAPIEN XT, Edwards Lifesciences) to the first-generation supra-annular SE-THV (CoreValve, Medtronic) in high-risk patients undergoing TAVR. Although the use of a BE-THV system resulted in a greater rate of device success than SE-THV in 30 days, there was no significant difference in clinical outcomes at 5-year follow-up, and flow hemodynamics were better with SE-THV. However, the trial used older iterations of both BE-THV and SE-THV systems, and hence, its results may not be applicable to current practice. SOLVE-TAVI (SecOnd-generation seLf-expandable Versus Balloon-expandable Valves and gEneral Versus Local Anesthesia in TAVI) randomized the second-generation supra-annular SE-THV (Evolut-R, Medtronic) against third-generation BE-THV (SAPIEN 3, Edwards Lifesciences) in intermediate- to high-risk patients undergoing transfemoral TAVR. There was no difference in 30-day composite primary outcome, defined as (all-cause mortality, stroke, moderate or severe paravalvular leak, and pacemaker implantation) between SAPIEN 3 and Evolut-R. A major limitation of SOLVE-TAVI was comparing noncomparable THV systems: a BE-THV with an enhanced sealing skirt with a SE-THV without one.
Several observational registry analyses also compared BE-THV with the supra-annular SE-THV. CENTER (Cerebrovascular EveNts in Patients Undergoing TranscathetER Aortic Valve Implantation) collaboration study showed that incidence of stroke and pacemaker implantation was lower in patients undergoing BE-THV compared with SE-THV, but with no difference in 30-day mortality. In a propensity-matched, nationwide registry of 3,910 patients from the FRANCE-TAVI registry (Registry of Aortic Valve Bioprostheses Established by Catheter) comparing the use of earlier-generation SE-THV vs BE-THV, use of SE-THV was associated with a higher risk of paravalvular leak and higher in-hospital and 2-year mortality as compared with BE-THV. However, the aforementioned studies compared different generations of BE-THV with SE-THV, used nonstandardized definitions, and did not consider anatomical factors that favor BE- vs SE-THVs, making interpretation of their findings difficult.
In this issue of JACC: Cardiovascular Interventions, Costa et al compared the early outcomes of patients undergoing TAVR with the latest iterations of BE-THV (SAPIEN 3 Ultra, Edwards Lifesciences) and supra-annular SE-THV (Evolut-PRO/PRO+, Medtronic) using the international, multicenter OPERA-TAVI registry from 14 high-volume TAVR centers. The investigators performed propensity score matching of 683 patient pairs from a total of 2,241 eligible patients and used the latest endpoint definitions of Valve Academic Research Consortium (VARC)-3 criteria. There was no significant difference in the primary efficacy endpoint between BE-THV and SE-THV. However, BE-THV patients showed better primary safety outcomes, driven primarily by the higher rates of disabling stroke and permanent pacemaker implantation in SE-THV patients. There were also more major vascular complications and type 1 to 4 bleeding in the SE-THV group.
The investigators are to be congratulated on what is thought to be the first real-world report from high-volume TAVR programs comparing matched patients receiving the latest iterations of BE-THV and supra-annular SE-THV. What is notable in this study, and missing in others, is that the investigators also attempted to match the anatomical characteristics between the 2 device arms, including leaflet and left ventricular outflow tract calcifications, coronary heights, horizontal aorta, and bicuspid aortic valve. This aspect of matching is important because most device comparison studies in TAVR have been limited by anatomical selection bias favoring one device over another in terms of endpoints such as paravalvular leak. However, procedural practice variations due to design differences between BE-THV and SE-THV could still occur, including more predilatation and postdilatation in the Evolut PRO/PRO+ group. Despite similar anatomical characteristics between the 2 device arms, Evolut PRO/PRO+ had a higher incidence of mild paravalvular leak than SAPIEN 3 Ultra (39.4% vs 20.3%), even with more predilatation and postdilatation. The higher stroke rate in the Evolut PRO/PRO+ group did not appear to be due to anatomical or procedural factors, because the affected patients did not have a higher prevalence of prior stroke, leaflet or outflow tract calcification, or a higher incidence of device recapture, pre- or post-dilatation. The investigators lumped the larger profile Evolut PRO (20/22-F) and Evolut PRO+ (18/20-F) together in their Evolut cohort. In fact, 78.5% of the patients had the larger profile Evolut PRO system, which might have explained the higher major vascular complication and bleeding compared with the SAPIEN 3 Ultra group. There was also more intravenous contrast use with Evolut PRO/PRO+, but no increased acute renal injury. The 30-day 17.9% pacemaker rate with Evolut PRO/PRO+, although consistent with prior studies, might be related to implant technique, as the study period spanned from September 2017 to January 2022, during the time when the cusp-overlap technique was introduced to reduce pacemaker rate with Evolut TAVR. Although not mentioned in the study, individual site experience with SE-THV vs BE-THV might have also contributed to the observed outcomes, as demonstrated in a recent study that showed centers with primarily BE-THV experience fared worse with SE-THV outcomes.
The limitations of the current study emphasize that there remains a paucity of well-conducted randomized control trial data, adequately powered enough to compare short- and long-term clinical outcomes in patients with matching generations of BE-THV and SE-THV.
How to Consider Balloon-Expandable vs Self-expanding THV in TAVR? Do What Is Best for the Patient
There are several factors that influence THV selection during preprocedural TAVR evaluation (Figure 1): age (favor BE-THV in younger patients anticipating a redo intervention in the future where a SE-THV can be placed inside a prior BE-THV), smaller annulus or valve-in-valve interventions (favor SE-THV over BE-THV for better hemodynamics), severely calcified annulus or left ventricular outflow tract (favor SE-THV to avoid risk of rupture), coexisting coronary artery disease or risk of coronary obstruction (favor BE-THV for coronary access), significant peripheral vascular disease (favor SE-THV with an inline delivery system), permanent pacemaker requirement (favor BE-THV), stroke (favor BE-THV), and obesity with large body surface area (favor SE-THV with superior hemodynamics and avoid the risk of prosthesis–patient mismatch with BE-THV). Other factors, such as institutional volume, and operator experience and understanding of the different THV systems, play a direct role in improving clinical outcomes, such as reducing pacemaker implantation rates (by adopting cusp-overlap technique), decreasing the risk of stroke (by considering cerebral embolic protection in appropriate patients and avoiding pre- or postdilatation, and device recapture), and preserving coronary access (by achieving commissural alignment) with the SE-THV system.
Figure 1
Factors to Consider in Transcatheter Heart Valve Selection in Transcatheter Aortic Valve Replacement
CAD = coronary artery disease; LVOT = left ventricular outflow tract; PVD = peripheral vascular disease.
In conclusion, THV system selection after careful preprocedural planning, along with operator familiarity and experience with the device, are necessary to optimize the periprocedural and long-term outcomes in TAVR, especially in younger and low-risk patients with longer life expectancies. Improvements in THV system design, such as the latest generation SAPIEN X4 BE-THV (Edwards Lifesciences) and Evolut FX(+) SE-THV (Medtronic), and properly designed and conducted randomized, controlled trials to evaluate the long-term outcomes of different THV systems in low-risk patients, may be the only objective approach to determine which THV system is better suited for which patient.
This article is reproduced from JACC journals.
Surgerycast
Shanghai Headquarter
Address: Room 201, 2121 Hongmei South Road, Minhang District, Shanghai
Tel: 400-888-5088
Email: surgerycast@qtct.com.cn
Beijing Office
Address: room 709, No.8, Qihang international phase III, No.16, Chenguang East Road, Fangshan District, Beijing
Tel: 13331082638(Liu Jie)
Guangzhou Office
Address: No. 15, Longrui street, longguicheng, Taihe Town, Baiyun District, Guangzhou
Tel: 13302302667