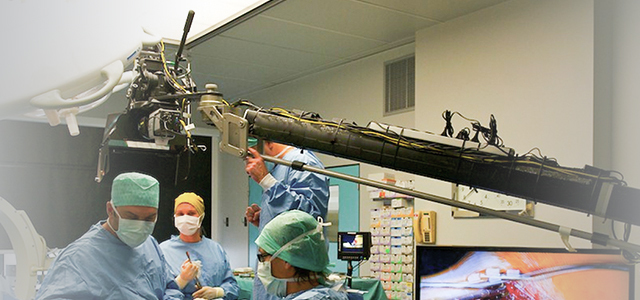 Legal Statement
Legal Statement
Terms of Application

The following terms are your legal agreement with Surgerycast (www.surgerycast.com). When you visit, use or browse on the website, you acknowledge that you have read, understood and agreed to be bound by these terms and to comply with all applicable laws and regulations, including export and re-export control laws and regulations. If you do not agree to these terms, please do not use this website.

Sugerycast can update these Terms of Use or information at any time in this website without having to notify you. It can also make improvements or changes to the products, services, or programs described in the website at any time without notice.
General rules

This Web site contains proprietary notices and copyright information, and you must comply with all applicable terms. As for the related information, please check the label titled "Copyright and Trademark Information". You can not reproduce , copy, publish, upload, post, transmit, distribute, publicly display, execute, modify or use all of its contents to create derivative works without the written consent of Surgerycast, unless we give a non-exclusive, Non-transferable and limited license to you to access and display Web pages of the website only for your personal use, not for commercial purposes on your computer. This condition is that you do not modify the content displayed on Surgerycast, retain all copyright, trademark and other proprietary notices and you accept any terms, conditions ,notices as well as other regulations .Even if there exists the above provisions, any software and other materials downloaded or visited from the website are subject to their license terms, conditions and statements.
If you never comply with the terms, conditions and statements on this website, any rights granted to you will be automatically terminated without notice in advance and you must immediately destroy any copies of the downloaded data you own or have. In addition to the limited rights in the previous article, Surgerycast does not grant you any express or implied right or license with respect to any patent, trademark, copyright or other proprietary or intellectual property rights. You must not set up any mirror site content from Surgerycast.
Specific disclaimers

The information on the website is not accompanied by any commitment and warranty regarding correctness, up-to-date and completeness, and the website may contain technical areas that are not accurate enough or typographical errors. Surgerycast does not assume the following responsibilities (Surgerycast disclaims the following responsibilities): update the website to keep the latest information or to ensure the accuracy or completeness of any posted information. Therefore, you should confirm the accuracy and completeness of all posted information before making any decision regarding any service, product, or other matter described in the website.

Surgerycast does not guarantee that any problems reported will be resolved by Surgerycast, even if Surgerycast provide information for solving some problems.
Confidential information
Surgerycast doesn't want to get your confidential or proprietary information through the website.
Please note that all information sent to the website will be treated as non-confidential.
As for any information sent to the site, they are both unrestricted and irrevocable. And you'll agree that Surgerycast can reproduce , copy, publish, upload, post, transmit, distribute, publicly display, execute, modify or use those information and material in other ways. And you also agree that we can use any idea, concept, proprietary technique or skill.
But in fact, we have not been publishing any material or information such as name or others you sent to Surgerycast unless
(a) You allow us to use your name.
(b) We have previously notified you that the material or other information submitted to a particular part of the site would be published, or that your name would be used in other ways.
(c) The law requires us to offer them.
The information will be processed in accordance with our privacy policies and regulations once you submit them to Surgerycast in order to get our products or service.
As for the information on privacy policies and regulations for Surgerycast, Please check the "Privacy Policy".
Business relationship
Surgerycast makes no representations, warranties or other undertakings for any information or the third party resources which does not belong to our website.
Any link which directs to other website does not mean that Surgerycast endorse the content, use or owners of such websites.
In addition, Surgerycast is not responsible for any transaction even if you have used any third party links. You acknowledge and agree that we are not responsible for the availability of such external sites or resources.
Please understand that other website is not related to Surgerycast and we can not control their content when you visit any other website (even if there is a Surgerycast logo ).
Please be careful to avoid viruses, worms, Trojans and other potentially damaging programs that could invade you and protect your information in an appropriate way.
Links to other websites or pages will be approved in writing by Surgerycast unless
(a)As for the pages in the website, to create frames or to change the any content with the visual effects or with appearance in this website.
(b)Distort or incorrectly describe your relationship with Surgerycast.
(c)Hint that Surgerycast approve or endorse you, your website, your services or the products you offer.
(d)Provide any false or misleading impressions of Surgerycast or damage our name and trademark. To obtain permission to link to your website, it is necessary to agree that Surgerycast has the permission to cancel the links. In this case, you have to agree to immediately remove all links to your website and stop using any of Surgerycast trademarks.
Some links or references that does not belong to the Surgerycast resources may be provided in this website.
Translation

Some of the texts in this website are available in languages other than English. The text may be translated by manual work or only by software, without the participation or review by manual work . These translations are provided for your convenience and Surgerycast does not make any representations or undertakings regarding the accuracy or completeness of the translation (whether translated by manual work or by software). Please refer to the "No Warranty" in order to learn more terms and conditions.
Unguaranteed Statement
You will take the risk of using the website. All material, information, products, software, programs and services are provided according to the actual situation without any kind of warranty or guarantee. Within the maximum range allowed by law, We clearly disclaim all warranties, express or implied, statutory and other warranties, guarantees, representations or undertakings, including but not limited to warranties of merchantable , applicable for a particular purpose , non-infringement , and intellectual property rights.In the absence of any restrictions, Surgerycast do not guarantee that the website will be uninterrupted, timely, safe or error-free.
You understand and agree that you will follow the above rules , take the risk and you are responsible for any damage that may arise compensation, including loss of data or damage to your computer system If you download or obtain material , information, products, software, programs or services.
Some mandatory laws in certain jurisdictions do not permit the exclusion of warranties, and in this case, the above exclusion maybe is not applicable for you.
Responsibility limitation

In any case, Surgerycast is not responsible for any party, even if Surgerycast has been clearly informed that such damages caused by using of the website, its links, references with downloading any material, information, product or service or any consequential, indirect, incidental, special, exemplary or consequential damages, Including but not limited to any loss of profits, business interruption, loss of savings or loss of procedures or other data.
This exclusion and waiver of responsibility applies to all suicides, whether based on contracts, guarantees, tortious acts or any other legal theory.
Additional or different terms, conditions and statements may apply to the specific material, information, products, software and services provided through this website. In the event of any conflict, such additional or different terms, conditions and representations shall apply in preference to these Terms of Use. Please refer to the corresponding agreement or statement.