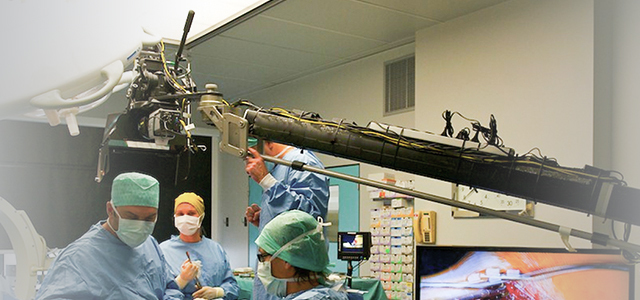 Our Company
Our Company
Surgerycast is one of the sectors of the Shanghai QianTang Communication Technology Co., Ltd. (QTCT) . The team is mainly dedicated to medical education service in the filed of audio and video during live surgery .
We can provide remote live surgery with 2D,3D,4K technique,webcast live,as well as training courses, both inside and outside the hospital. In this professional field, we will not be satisfied with medium quality. We use specially designed or suitable audio-visual equipment such as cameras, mixers, signal switchers in order to provide professional-class broadcast quality. We rarely lease equipment because we pay more attention to the service quality.
The staff is specially selected .All of us are sized of extensive experience in the medical environment as well as a excellent understanding of medical procedures so that we can administrate the time, efficiency and accuracy in all of live surgery perfectly .
With the practice and accumulation in the recent years, Surgerycast is one of the leaders in this field. We will make consistently our efforts to promote the spread of clinical surgery and related products through advanced video and audio and network technology.