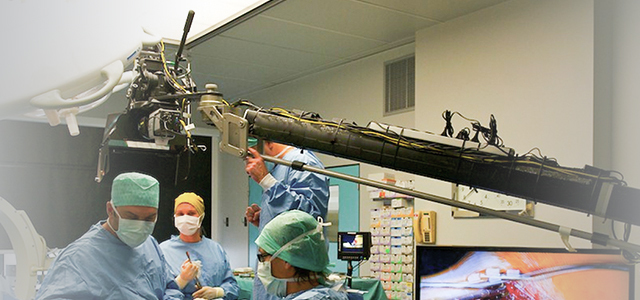 The 4th Urology Robotic Oncology congress was held in Paris
The 4th Urology Robotic Oncology congress was held in Paris
2018-10-9
---
The 4th Urology Robotic Oncology congress was held in Paris, October 4th-5th 2018 .
It mixed academic and scientific lectures and live surgeries to present innovative approaches and to learn more on robotic technologies.
The live sugeries included DV Radical Prostatectomy for T3,Aqua beam BPH surgery,Muscle invasive radical cystectomy with intra-corporeal replacement ,Holmium prostate enucleation etc.
In addition to the best expertise in once-urology, thus year it was scheduled a specific BPH corner to discuss all new technologies and innovations in this important field of urology.
The audience got the opportunity to magnify the visibility and connect with leading experts, many of whom were key opinion leaders from around the world who are dedicated to resolving clinical challenges and developing new approaches.
The participants obtained insights into cutting edge developments, showcase their commitment to supporting the evolution of science and directly interact with thought and opinion leaders from around the world.
Surgerycast
Shanghai Office HQ
Address: Suite 1201, Boda Business Building, #11 Puhuitang Road, Xuhui District,Shanghai,China
Zip: 200030
Telephone: +86.21.34241010
Fax: +86.21.64699588
Beijing Office
Address: Twin Towers (East), 10th Floor, B-12 Jianguomenwai Avenue,Beijing,CHINA
Zip: 100022
Telephone: +86.10.51235010
Fax: +86.10.51235122