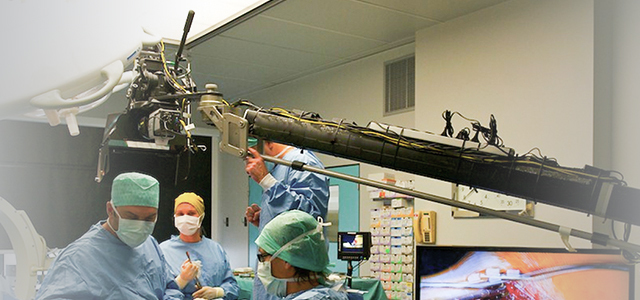 The 13th Congress of the European Hip Society
The 13th Congress of the European Hip Society
2018-9-27
---
There is the European Hip Society 2018 in The Hague, The Netherlands, for society's 13th biennial meeting during the 20th~22nd, September,which took place at the World Forum congress centre .
E. Dickenson insisted on hip arthroscopy compared to best conservative care for the treatment of femoroacetabular impingement syndrome: A randomised controlled trial.

During the Resurfacing surgery, Catherine van der Straeten pointed out the reasons of resurfacing surgery ,Data analysis of 11,386 resurfacing arthroplasties in patients under 50 years.
On the latest innovations in hip care and hip live surgery, to discuss treatment options, meet the industry , the EHS congress is unmissable. International as well as European hip surgeons depend on meetings to provide patients with the best in hip care.
Surgerycast
Shanghai Office HQ
Address: Suite 1201, Boda Business Building, #11 Puhuitang Road, Xuhui District,Shanghai,China
Zip: 200030
Telephone: +86.21.34241010
Fax: +86.21.64699588
Beijing Office
Address: Twin Towers (East), 10th Floor, B-12 Jianguomenwai Avenue,Beijing,CHINA
Zip: 100022
Telephone: +86.10.51235010
Fax: +86.10.51235122